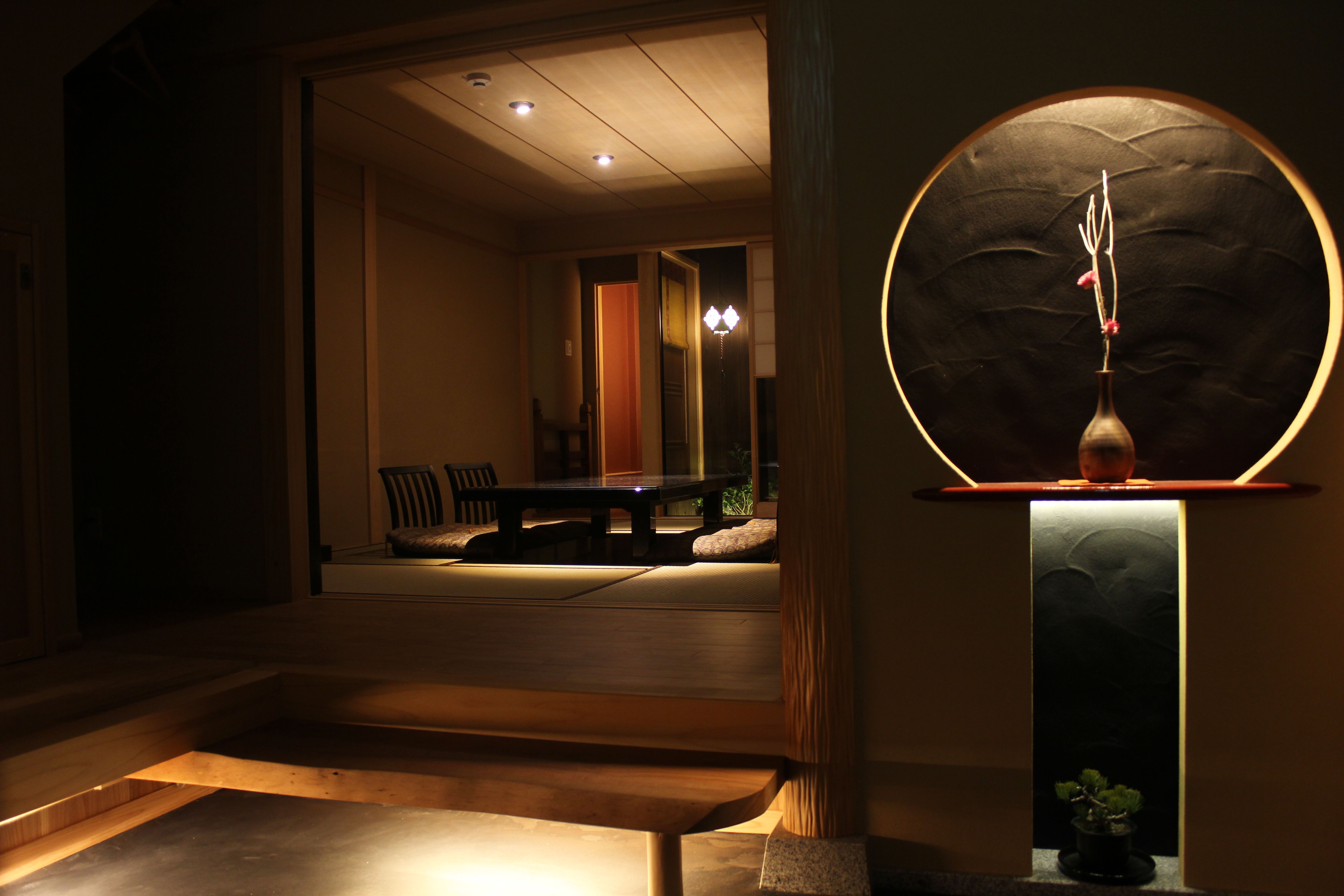 Kyomachiya Ebis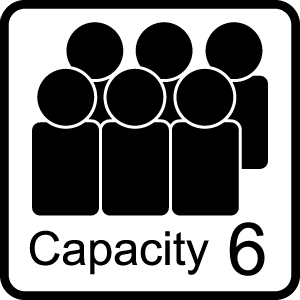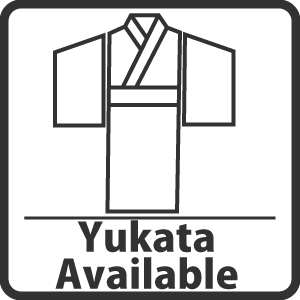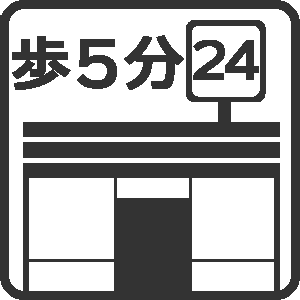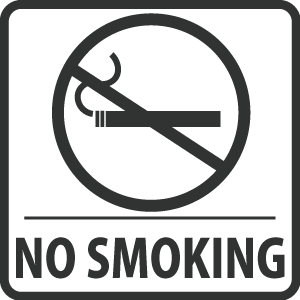 Walking distance to Shijyo-Kawaramachi where is a main center of shopping. The house is very close to the area where Maiko are living, which name is "Miyagawa-cho". You can enjoy the typical atmosphere of Kyoto at this location.The house was well renovated by skillful carpenters after more than 130 years, the first this house was build. You can stay in this unvarnished wood house very comfortable.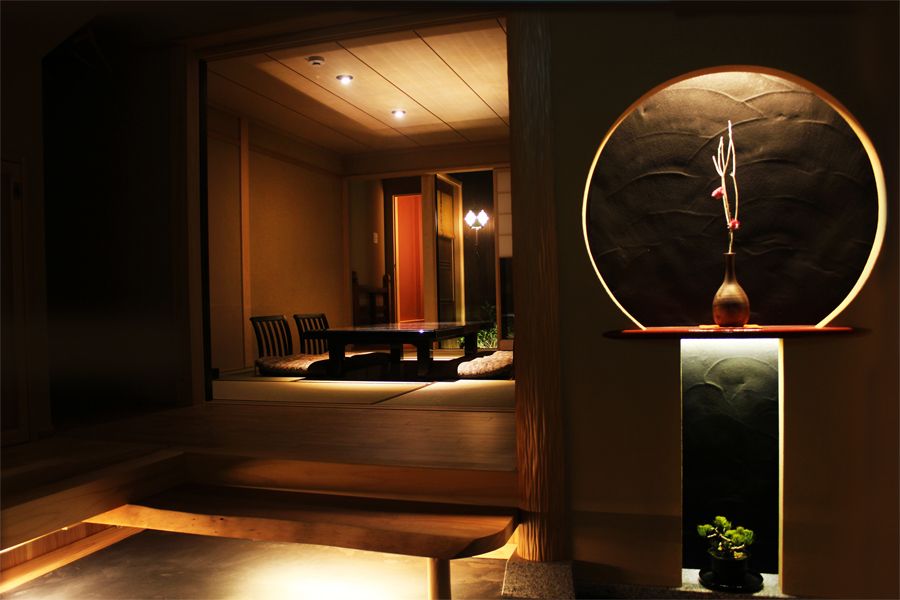 A machiya has beautiful harmony of traditional architect and modern facilities.
You will see earth floor with charcoal are in, column of Kitayama cedar from Kyoto, memorable display shelf, and wild cherry blossom floor step which has light-pink color at the entrance. Behind reed lattice, there is a Japanese living room with Wajima lacquer low table which has a lacquer painting of Mr.Etsuro Hamataka, who is one of a famous artist of Wajima lacquer. The lacquer painting is a gold lacquer work of Hiroshige's 53 stations of the Tokaido Road (The "53 stations" of the Tokaido Road refers to 53 stations in 'Tokaido Road,' which is the major road running through the Tokaido region and is among five provinces and seven circuits)".
A place where used to a cooking stove existed, now we prepared a kitchen and a bathroom. There is a small inner garden that you can see from bathtub when you taking bath. And also you can see it from Japanese living room through "snow viewing syouji". That inner garden welcomes sunlight even it is small, that is a traditional way of feeling nature even in the house of Kyoto.
We prepared Simmon's bed, which is one of the most famous high-quality brands of beds from US, inside of a bedroom on the second floor.
All rooms have air conditioning systems, prepared floor heating system at some important points on the first floor, and a hori-kotatsu (Japanese style foot-warming heat source to be set in the recess built into the floor under the table) in Japanese living room. Even in the swelteringly hot summer, or in the bitter cold winter of Kyoto, you can spend your time very comfortable inside of this house.
You can also enjoy some facts which you can see inside of the house, those will change faces regarding the time or seasons.
Touch traditional cultures of Kyoto
Around the house, there are Ponto-cho and Gion, which is bustle area, and Miyagawa-cho, which is calm area. If you are lucky, you can meet Maiko while you are staying. Also, there is a Maiko-theatre which you can see Maiko inside. The house's location, Higashiyama, have a lot of places and culture centers to feel and touch traditional cultures of Kyoto such as, "Maiko-Experience (put make up and kimono on, and to feel like you are Maiko)", and "Ozashiki Experience (experience a high class Japanese dining at Japanese room by Maiko)". Also, if you visit Kenninji-Temple, only 2 minutes walk from the house, you can try "Zazen (meditation in Zen Buddhism)" in early morning.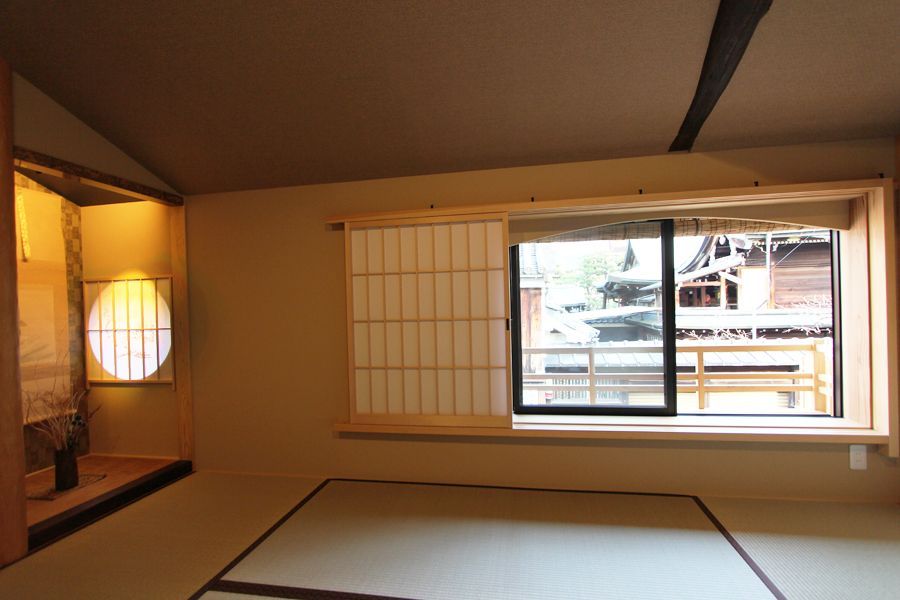 Suitable location for sightseeing of Kyoto.
The area of the house is one of the popular area for sightseeing of Kyoto. Some temples and famous spots are very close to the house such as Kenninji-Temple, Gion-Hanami-Koji, Rokuhara Mitsuji-Temple, and Rokudo Chinouji-Temple. Also, you can visit Yasaka Shrine, Kiyomisu Temple, Kodaiji-Temple, Chionin-Temple by walk. Most of the famous spots at Higashiyama area are walking distance, so you are able to visit many places without worries of traffic even in the high seasons of Kyoto, Cherry blossom time in spring and Autumn Leaves in fall.
Shijyo-Kawaramachi, Teramachi, Shin-Kyogoku, Kiyamachi, and Ponto-cho are all walking distance from the house, all areas are popular for shopping and dining, it is very convenient. So, you will not have difficulty to find shops. Also, there is a very famous shrine "Fushimi-Inari" is only less than 4 kilometers distance, you can visit there by public transportation easily from the nearest Keihan Station "Shijo Kawaramachi". Hankyu train line is also walking distance, so the access to Arashiyama area or Osaka prefecture is also convenient. You can stay at this machiya as a base of sightseeing.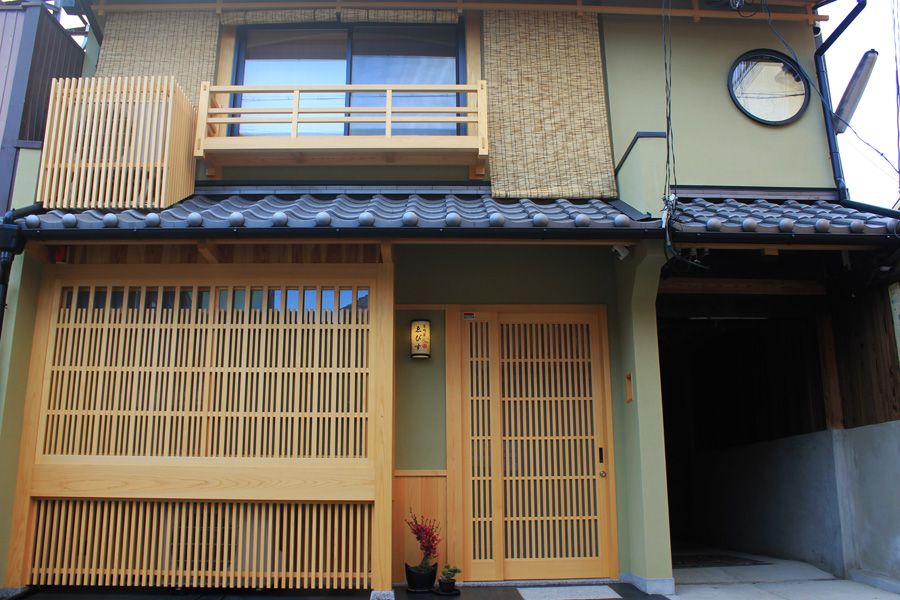 Kyomachiya-Ebisu Information
Address

177-6, Shimoyanagi-cho, Higashiyama-ku, Kyoto
京都市東山区下柳町177-6
Telephone

+81- (0)50-2018-1700
Capacity

2 - 6 people
Access

Keihan Railways "Gion-Shijyo" station  3 mins by walk (Exit No.1)
Hankyu Railways "Hankyu-Kawaramachi" station 6 mins by walk (Exit Kiyamachi-Minami)
Facilities
Free Wi-Fi
Shampoo
Conditioner
Body soap
Bath towel
Face towel
Yukata
Toothbrush
Japanese green tea
Coffee
Black tea
Fridge
Microwave
Electric Kettle
Hair dryer
2 Single beds & Futon
TV
Air conditioner
※We don't have laundry detergent. Please prepare for it by yourself.
※No spice for cooking are prepared because of allergy and religious reasons.