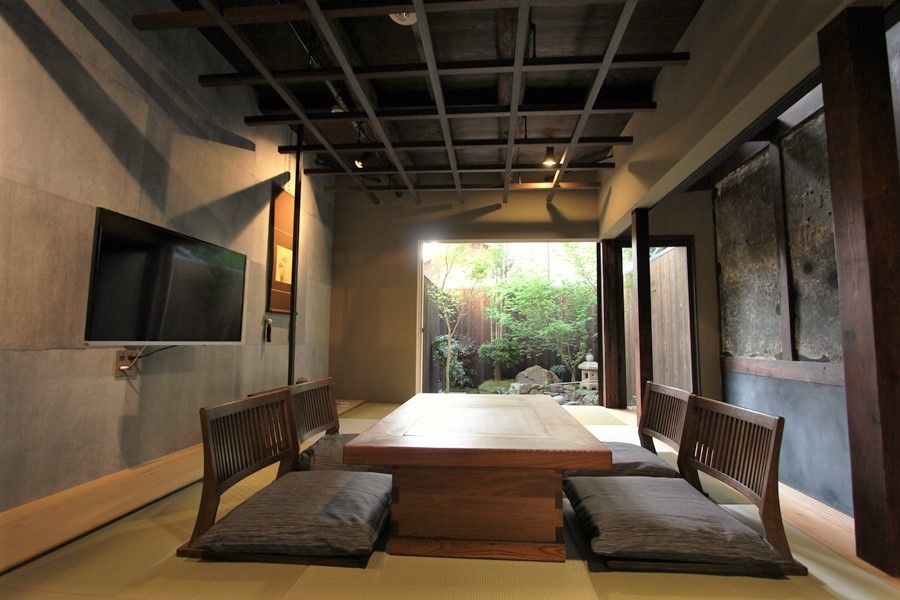 Zen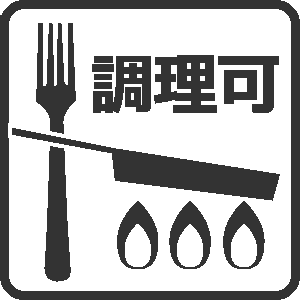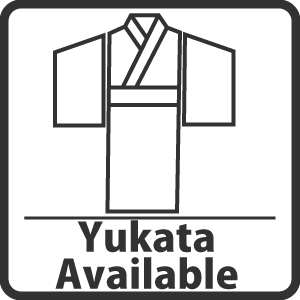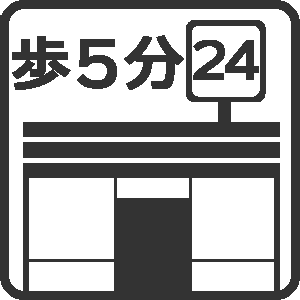 Zen is located in a quiet living area of Higashiyama, which is close to Subway station and Bus station.  The place is middle of sightseeing places, however, the spot of Zen is very quiet, so you can have relaxing time after you tired day.
There are many famous shrine and temples around Zen, such as Heian-Jingu Shrine, Chion-in Temple, Yasaka Shrine. You can reach them by walk. Also, because bus station and subway station is very close, you can visit all the places inside Kyoto very easily.
On the ground floor, there are Japanese tatami's guest room, inner garden, bathroom, kitchen, and toilet. And on upper floor, you will find one living room with antique furniture, bedroom, and Japanese room.  Also, this house has a parking space just beside the house, so that will be convenient also.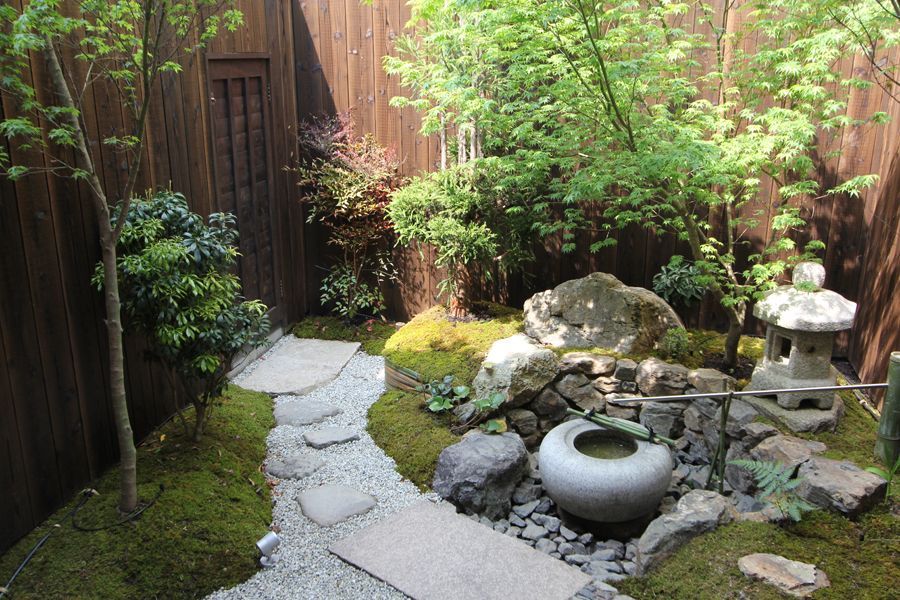 Feel nature in the middle of town.
You will see a wide inner garden inside the house. Trees and glasses inside of this garden will show you Japanese four seasons; moss, Japanese maple, and many other Japanese tree. The harmony of these trees and stones are very beautiful. Inner garden was made because people wanted to feel mountains and nature beside them even they are in the middle of town. So, the inner garden was made with thought how Japanese people relax and spend their time. 
Wind and sunlights on the inner garden will make you feel relieved.
Outside bathroom for your relaxing time.
Open all windows of bathroom, then the place will be just like a open-air bath. Feels like a outside hotspring. The smells in the bathroom is full of sypruss's smell. The floor was made by stone.
Zen's bathroom is one of the best bathroom of our machiya. Please relax when you taking a bath with seeing the Japanese inner garden.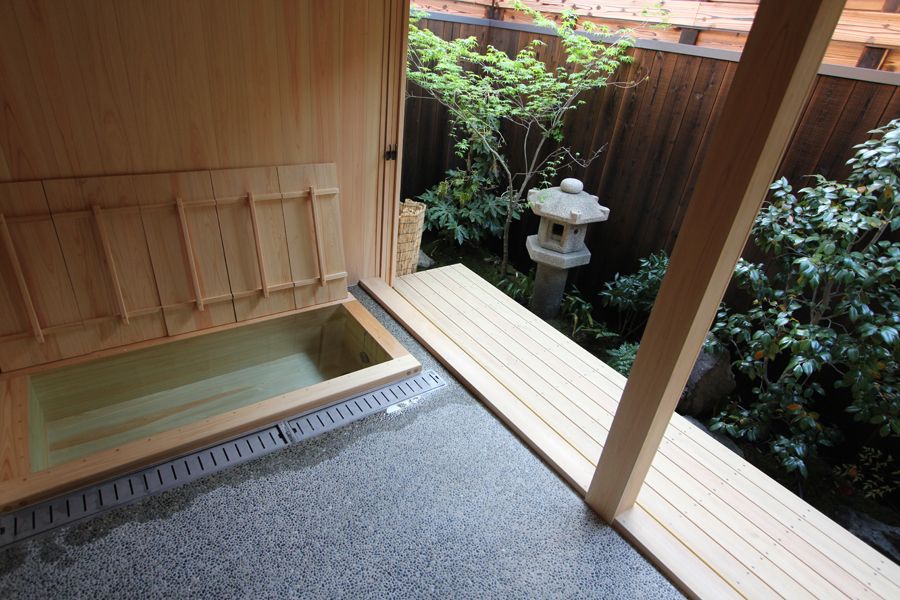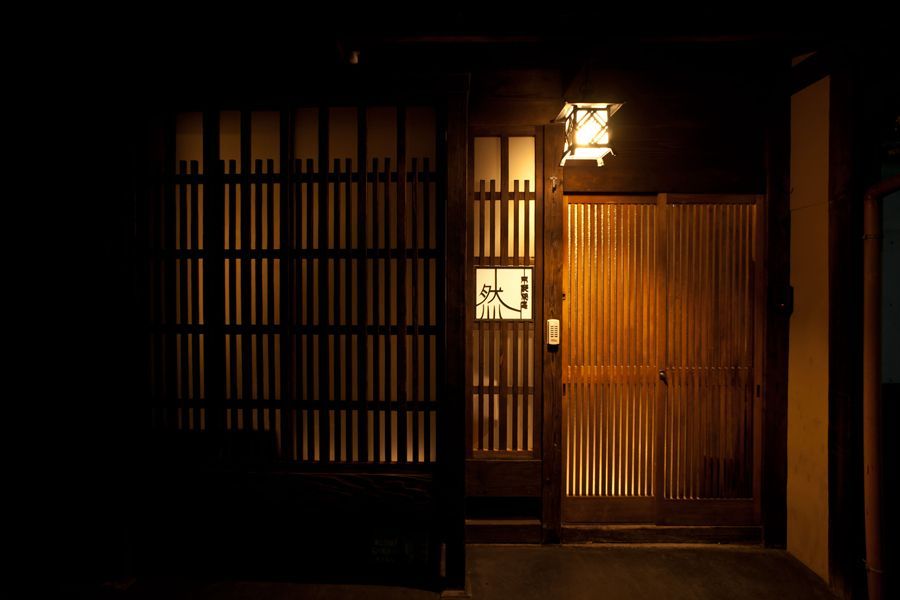 Max 10 people can stay, with a parking space.
Zen can accept large number of group because ground floor and upper floor are wide. You may enjoy your time at Zen with your friends and family, especially in the living room on the second floor.
We prepared one parking space for this house (the space is not so big, so there are limit for the car size), so you can park your car at the house and use public transporation for sightseeing to avoid crowdness of the Kyoto's narrow road.
Zen  Information
NAME

Zen(京都旅庵 然)
Telephone

050-2018-1700
Capacity

2 - 10 people
Access

Subway "Higashiyama" 5 mins by walk
Parking

1 parking avairable
※ Very narrow street with small parking. Please be careful when you park. ( Car size maximum: Width1.7m Length 4.5m. If your car is over this size, please use public parking space)
Facilities
Free Wi-Fi
Shampoo
Conditioner
Body Soap
Bath towel
Face towel
Toothbrush
Japanese green tea
Coffee
Black tea
Yukata
IH cooker
Fridge
Microwave
Electric Kettle
Tableware
Coockware
2 Single beds & Futon
Hair dryer
TV
Air Conditioner
Washing machine (No dryer)
※ No spice for cooking area prepared because of allergy and religious reasons.
※We don't have laundry detergent. Please prepare for it by yourself.